Can Sugar Free Schools Improve Student Development and Grades?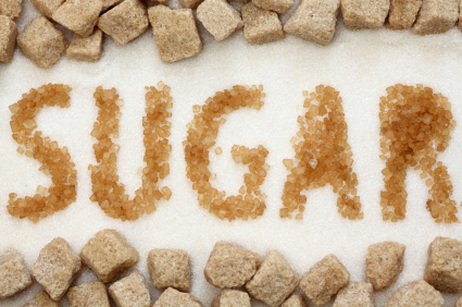 Learn about how sugar free public schools enjoy improved student behavior, higher test scores, and healthier students.
While Americans are generally aware that a diet high in sugar can lead to diabetes and obesity, did you know that it can also negatively impact your child's development? Some studies have found that children with high sugar diets are more likely to engage in conflicts, have behavioral issues at school, and perform relatively poorly on
standardized tests
.
If these theories are true, then a
diet
free of sugar may be ideal for children, especially as students move through their formative years in public schools. Subsequently, some public school leaders have banned overly-sweetened foods for their students on campus. Remarkably, many of these "sugar free" schools have reported significant changes and positive benefits!
The Trend of Sugar Free Schools
While many public schools have recently begun experimenting with sugar-free campuses, one particular elementary school in Georgia has enforced a no-sugar policy for nearly a decade. As
CNN reports
,
Browns Mill Elementary School
in Lithonia implemented a no-sugar policy for its K-5 students in the late 1990s. The elementary school prohibits bake sales, sodas, sweet snacks, and other unhealthy sugar-filled treats on campus.
In place of these options, students attending Browns Mill Elementary opt for
healthier foods
and beverages, such as low-fat milk, vegetables, and sandwiches served on whole wheat bread. In fact, students at this school have even been taught to enjoy fruit, not cookies or cakes, for their after-lunch dessert.
Remarkably, school leaders report that students are completely happy and content with the no-sugar policy, despite some concerns from critics and community members. Articulating the debate, CNN reveals, "Some may think the steps are draconian, but a glimpse inside the school's cafeteria shows hundreds of students coolly sipping their milk and juice and eating, instead of screaming, squealing and swapping snacks." The students at Browns Mill don't just gobble up the healthy lunches; the school also serves healthy breakfast meals, including soy milk with organic cereals and lean turkey sausages.
Adding to their nutritional changes, school leaders play interesting and soothing jazz songs during lunch, while students start of each and every school day with a one hour session for physical activities, including dancing and other exercises.
According to the Browns Mill Elementary principal, who is one of the key driving forces behind the
nutrition-focused shift
, students who maintain healthy habits are able to do their very best work. Students are being taught not only to eat healthy, but are further being taught how to nourish their brains and bodies with optimum food choices and vitamin-rich options. Believe it or not, the principal even reports that the students' overwhelming vegetable request is broccoli—the kids genuinely seem to
enjoy
their healthier menus!
Banning Sugar to Boost Performance
In examining the effects of the Browns Mill Elementary sugar ban, educators reported an immediate drop in disciplinary-related issues and disturbances. Specifically, within just six months of the sugar ban, incidents of
disciplinary actions
decreased by 23 percent, while referrals to counselors decreased 30 percent.
The changes are not only limited to the school's emotional and behavioral well-being; further reports prove that student performance actually grew, as standardized reading test scores soared by 15 percent! In fact, in examining the school's 10 year progress, Browns Mill Elementary has improved in key areas such as:
Better test scores

Lower truancy rates

Fewer counselor referrals

Improved student health (decreased average body mass index of students)
With these incredible results, along with its recognition as a National Blue Ribbon School of Excellence in 2005, Browns Mill has inspired 17 other Georgia-area schools to implement their own wellness programs.
Many supporters believe that by minimizing sugar intake, students can improve their health, boost their academic performance and development, and engage in habits that are healthy for their long-term lifestyle. For example, one former 5th grade Browns Mill student, Simone Davis, admits that she was overweight before her school implemented its nutritional and wellness shifts. Once the program started, however, Davis reveals, "'I really lost a lot of weight and just became healthier overall with the changes...Kids were hyper, bouncing off the wall and those things changed."' In fact, these changes endured, as Davis is now entering into her junior year of college at a healthy weight.
The negative impacts of high sugar intake cannot be ignored, but now, the benefits of sugar-free campuses are difficult to deny!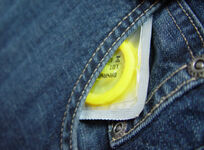 While some schools are debating whether to teach sex ed, Philadelphia schools will be making free condoms available in 22 schools across the district.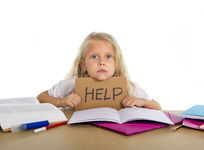 The world is in a constant state of change and those who fail to adjust fall behind. Unfortunately, the American public education system has not kept up with the times and is currently facing a number of serious problems. Keep reading to learn about the biggest failures affecting the modern U.S. public education system as well as some of the trends that could spark change.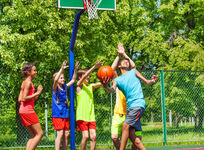 Summer break is a time to kick back and relax but it is also a great time to do activities that will boost your college applications. Keep reading to see how to boost your application this summer.