Will Your Child's School Shut Down to Prevent the Spread of H1N1?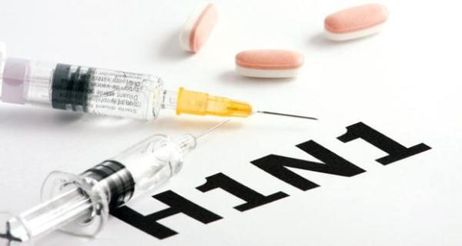 The CDC is encouraging school officials to avoid H1N1 closures, but what will your child's public school do? Learn more about what will prompt your child's school to take action to shut down the campus.
As we enter into the height of the flu season, the spread of the H1N1 virus has already closed down many public schools across the country. Although
schools are preparing against campus outbreaks
, will your child's school take the necessary precautions to shut down the campus?
According to
MSNBC
, the Brookings' Center on Social and Economic Dynamics estimates that closing down schools and daycares for an average of four weeks could ultimately cost between $10 billion and $47 billion. Shutting down campuses results in a loss of productivity and financial resources, while the schools simultaneously incur cleaning and reopening costs. Because closings can result in such severe costs, "The government is urging schools to close only as a last resort, such as when large numbers of kids or staffers come down with swine flu."
While officials are hoping that schools can avoid the costly and dreaded inconveniences of school-wide closings, reality may not align with their ideals. According to reports, approximately 200 schools closed before early October 2009, which affected an estimated 80,000 students.
When a School Decides to Shut its Doors
What level of outbreak will prompt a public school to shut its doors? While each school's leaders may utilize a different set of criteria, it appears that most public schools will close the campus once 30% of its students have influenza symptoms.
For example, Massachusetts'
Grafton High School
closed its doors after more than 1/3 of the study body reported illnesses. Adding to the immense number of student absences, nearly 50% of the school's staff was also unable to work due to flu-like symptoms.
As
The Boston Globe
reports, the state of Massachusetts has seen an alarming increase in the spread of flu-like symptoms, leading
Central Massachusetts High School
(CMHS) to close for the second time! As investigations reveal, "Public health authorities described the state's influenza outbreak yesterday as widespread, the highest category on the scale of disease spread." Officials surveying the situation report seeing a "'dramatic increase in influenza-like illnesses over the past few weeks.'"
These select Massachusetts examples are just two of the many schools that have been forced to shut down in recent months – and the numbers of school closures continue to climb.
Why Some Schools are Fighting to Stay Open
While Massachusetts area schools are struggling to contain the steady spread of the H1N1 virus, other states are adamantly hoping to avoid school closures.
For example, Alabama State Health Officer, Don Williamson, has urged the state's schools to avoid shutting down campuses due to the H1N1 virus, citing the Centers for Disease Control's recommendation to close their schools only as a last resort.
While Alabama leaders assert that schools must maintain the health of children and staff as a top priority, they also hope that avoiding school closures will help to ameliorate the
burdens felt by parents
and employees impacted by closings. Incredibly, since the CDC introduced its recommendations to avoid school closures, all schools in the state of Alabama have been able to remain open.
What Will Your Child's School Do?
Each school will make its own judgment call regarding when the campus should be shut down. However, reports studying the H1N1 virus suggest that schools with older students can more safely avoid campus closure.
As
MedScape Today News
reveals, children who are below the age of five are considered to be in one of the highest risk groups for becoming seriously ill with the virus. As such, schools with preschool or kindergarten classrooms should be more proactive about closing than facilities with older students. However, considering that children above the age of five still have developing immune systems,
elementary schools
in general will also need to be responsive to potential H1N1 outbreaks.
As we progress deeper into flu season, many public schools around the country are expected to close, especially if 30% of their student population reports flu-like symptoms. Hopefully, with the
H1N1 vaccine
more readily available, along with students abiding by smart hygiene practices, the outbreaks on school campuses will be limited.
While students are enjoying time off this summer, school district officials across the country are grappling with the issues associated with Common Core Standards, as well as plenty of opposition from parents and teachers.
As more schools return to in-person learning, teachers and parents find themselves dealing with the trauma and stress created by the pandemic.
After more than a year of remote learning, schools are finally returning to in-person instruction but how has the pandemic changed the face of public education and what will it look like moving forward?