Cheating in Atlanta Schools: Cover-Up Now Investigated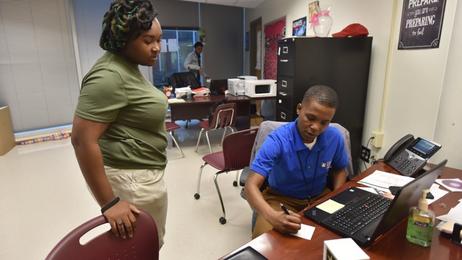 The recent Atlanta cheating scandal has been rocked with another scandal: the ensuing cover-up. Learn more about the second chapter of the standardized test cheating controversy that has this Southern state shaking its head.
Buckling under the performance pressures placed by some standardized test scores, teachers and administrators are allegedly backed into corners where they either alter test results or lose funding for their schools. The problem has been seen in
Washington D.C.
, and now
Atlanta schools
may be joining the ranks of school districts caught in the act. Allegations of widespread cheating that have plagued the
Atlanta school
system for the past year are not showing any signs of going away, as new accusations have recently come to light from a former school district official. The latest news suggests that the former superintendent for
Atlanta Public Schools
may have known about the problem – and even taken steps of her own to cover up possible indiscretions.
A History of the Atlanta Cheating Scandal
During the summer of 2008, the Atlanta Journal-Constitution launched its own investigation into the validity of standardized test results from some of the schools in the district. Of particular interest was Deerwood Academy, which showed "suspiciously large gains," according to a later report in the
Journal-Constitution
. When the publication questioned school officials about the improvements made at Deerwood, as well as a handful of other school districts, reporters were assured that the gains were "valid and defensible." School officials saw no reason to pursue an investigation of test results at that time.
However, questions about Deerwood began brewing again a few months later, when a state investigation was initiated in response to inquiries by the newspaper. The state examination detected an unusual amount of wrong-to-right erasures on test answer sheets. The problem was exacerbated by the fact that the test scores in question came from students who had failed the test the first time and were retaking the test over the summer in an effort to improve scores. In response to these findings, the superintendent of
Atlanta Public Schools
at that time, Beverly Hall, sent a letter to state officials stating that both an internal and external investigation had been conducted and that no evidence of
cheating
had been found.
Hall's letter specifically stated, "The portion of the investigation that focused on the 'cheating charge' is completed and concludes that there is no evidence, no basis in fact, that someone actually 'altered' student answers." However, Hall admitted to the Journal-Constitution later that the letter was incorrect and that no internal investigation had been conducted at that time. The external investigation, conducted by an Atlanta attorney, was not completed at the time the letter was written, and was in fact, finished up many weeks after the letter was sent. Hall told the publication that she had signed the letter after aides assured her everything in it was accurate.
Latest Developments
This week, the plot became considerably thicker, with letters sent from an attorney representing a former APS official who worked with Hall at the time of the
cheating allegations
. According to a report at WRCBTV, the letter stated that Hall actually ordered the destruction of some of the documents that detailed the cheating scandal. Specifically, Hall instructed school employees to omit "adverse findings" on the documents. The letter came from a lawyer representing Colinda Howard, who led the department's internal investigations unit between 2005 and 2010.
According to
WSBTV
, the letter refers to documents submitted by Atlanta attorney Penn Payne, the lawyer that conducted the external investigation for
Atlanta Public Schools
. The letter states, "Members of your administration…edited [Payne's final draft] and directed Ms. Payne to amend many of her adverse findings regarding systematic problems, not only at Deerwood…but throughout the school system."
In addition, the letter alleges that APS Human Resources Director Millicent Few ordered Howard to destroy documents at the direction of Hall. When Howard raised ethical and legal concerns about the order with Few, Howard was told that was not a matter of concern for her, and she was not acting as a "team player."
Howard also claims in her letter that her protests about the way in which the investigation was handled led to accusations of
improper sexual conduct
that forced her to leave the school district. A lawyer hired by the school district found that while Howard did engage in
"inappropriate" behavior
, but was not guilty of harassment. Howard was awarded more than $30,000 by the district, as well as an additional $5,000 to pay her legal bills.
Hall has also left
Atlanta Public Schools
. The now former superintendent sent out a videotaped farewell to district employees last month, where she did finally acknowledge that cheating may have taken place within the school system. According to another report in the Atlanta Journal-Constitution, Hall states in her video address, "With all that is going on in the district, I wanted to take a moment and speak with you one final time."
Hall also tells staff members in the video that the investigation should conclude within the next few weeks and that, "I expect it to draw some troubling – no, some alarming – conclusions." Hall does not elaborate on whether she believes some employees in the district will face criminal charges, or what her own role might be. She does state in her closing remarks, "Despite the challenges ahead, please continue learning, growing and believing. Please continue the noble work that you do. It has been a great privilege to provide leadership to all of you. I will cherish forever my time in Atlanta, and I will continue to hold you and our students in my heart."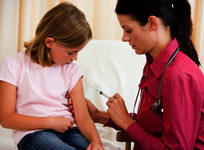 Whopping cough is making a comeback, especially amongst children, prompting health officials to encourage pertussis vaccines and boosters. However, should the pertussis vaccine be required for public school enrollment? Learn about current proposed laws and its ramifications.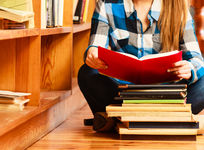 The results of a new study show that private school education may be no better than public school education. Keep reading to learn more about this study and to learn how to make the right choice between private and public school education for your child.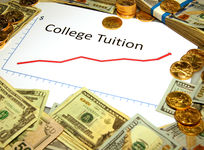 Each year, millions of students neglect to fill out the FAFSA and, in doing so, miss out on the chance to receive federal student aid. Keep reading to learn why every high school student should apply for financial aid, whether or not they qualify and regardless of their intention to use it.