Should Public Schools Provide Students with Vocational Opportunities?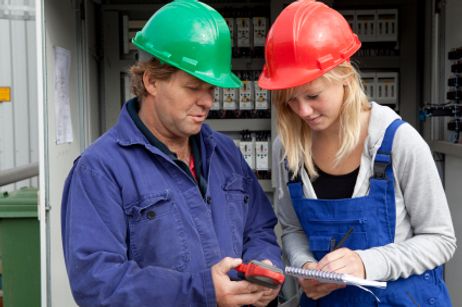 Learn about the benefits associated with vocational education at public high schools, including high-demand career opportunities and improved learning for kinetic and active students.
Contrary to popular belief, not all prominent, high-demand careers require a college degree. According to the
National Center for Education Statistics
, 10 out of the 28 top fastest-growing careers could be pursued with vocational training available through public schools.
Subsequently, many believe that public schools should be providing more extensive vocational programs for interested students. While all high schools are required to provide students with general education courses, only a handful of schools provide students with vocational alternatives.
What Type of Learning Coincides with Vocational Education?
Vocational-technical education programs provide students with practical learning opportunities and hands-on experiences to prepare graduates for a career following high school. As Massachusetts Public Schools explains, vocational programs allow students to develop technical,
academic
, and professional skills that can be used for either a professional pathway or a continuing education alternative.
While all states have vocational programs at various community colleges, some areas are still struggling to establish or maintain functioning programs at the public high school level. Because the cost of these programs can often add an extra burden to a public school's limited budget, these vocational courses are frequently one of the first venues to be cut during a time of
financial struggle
.
Despite the balancing, financial planning, and professional accommodations needed to establish these programs, many states have shown tremendous strides in offering vocational opportunities. For example, Massachusetts is one of the leading states offering diverse and extensive vocational venues for students.
According to
Massachusetts State Law
, public schools that offer vocational programs are required to "Integrate academic and vocational education and shall include competency-based applied learning which contributes to an individual's academic knowledge, higher order reasoning, and problem-solving skills." In fact, according to Massachusetts' vocational course catalog listings, students in various public schools can attend training programs in fields such as:
Culinary arts
Horticulture
Communications (design and visual)
Cosmetology
Marketing
Early education and care
Carpentry/electricity (including heating, ventilation, air conditioning, etc)
Drafting
Programming and web development
Automotive repair, technology, and refinishing
Best of all, upon completing the vocational and high school requirements, students are prepared to pursue immediate employment, advanced education opportunities, and added career choices.
What are the Benefits of Vocational Training?
Upon completing all vocational requirements, not only can students embark upon a professional or academic career, but many high school graduates even continue to immediately pursue apprenticeships, specialized college programs, or other professional routes.
With the diverse skills acquired from their public school vocational programs, students are able to gain unique benefits, such as:
Hands-on learning experiences
Training from licensed vocational teachers
Program-specific experiences and knowledge
Safety, support, and remedial interventions and training
Career guidance, placement support, and career explorations for incoming 9th graders
Academic and vocational assessments
A high school diploma and proficiency certificate
Co-ops, internships, job shadows, and/or apprenticeships
In addition to the academic,
social
, and personal benefits of vocational opportunities, many leaders assert that even non-vocational students can benefit from these programs. Specifically, as vocational programs often cater to the needs of active and kinesthetic learners, students enrolled in a vocational class can engage with more movement, hands-on activities, and unique processes for enhancing their education. When these same students are in a traditional, passive classroom setting, they often struggle to remain quiet and focused, potentially resulting in an overall distraction for all students and the instructor. As a result, students who are provided with the ability to choose their classroom and instructional method with greater freedom may be more able to improve their overall learning experience and
behavioral development
.
How Can I Find Out More About Vocational Opportunities?
While not every public school offers vocational programs, many public schools provide students with cooperating opportunities. For example, some schools allow students to attend nearby schools or
community colleges
to receive instruction, practice, and training. To find out more, students and parents can meet with their public school's guidance counselor or administrator. If the public school does not have any current vocational options, parents and students can ask their counselor about potential ways in which a student can pursue a nearby school's program.
Questions? Contact us on Twitter. @publicschoolreview
What happens when a school district stops busing students? Could segregation once again be a reality for public school districts? Wake County in North Carolina is testing the segregation waters with its decision to stop busing students in their district.
In this article, we'll take a closer look at the financial impact of COVID-19 on public schools and what to expect in the future. We'll talk about the effects of budget cuts and other challenges affecting the public school system for the remainder of this school year and into the next.
As the nation works to recover from COVID-19, parents wonder what the fall of 2020 holds in terms of the upcoming school year. Read on to learn some tips for preparing for potential challenges and to see the answers to some of the biggest questions being asked by parents of school-age children.