Charter School Case Studies: Failures Despite Generous Funding and Stanford Backing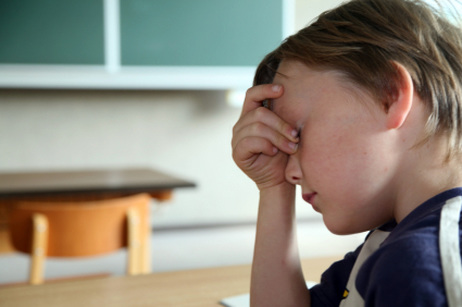 While there are many success stories of charter schools, there are also failures. Learn about two examples of charter schools that have not turned the tide in suffering school districts.
Charter schools
have traditionally been known for producing high
test scores
and academically prepared students, despite facing challenges in districts that standard public schools have been unable to overcome. However, the establishment of a charter school does not guarantee improved performance all of the time. Even when plenty of money is invested and renowned academic experts are called in, the schools may fall short from time to time.
This article reports on two charter schools that are struggling despite an infrastructure of support.
Trouble Brewing in New Jersey Charter School
Newark's Lady Liberty Academy was a troubled school that many in public education in New Jersey hoped to revive. Situated in a
low-income area
of the state, those involved with the charter school adopted a new commitment a year ago to show just what the right type of education could do for at-risk kids.
Newark Mayor Cory Booker wooed in public school superstar Glen Pinder, a high-profile principal from New York's Harlem Children's Zone. Pinder was given the challenging task of turning over a new leaf at Lady Liberty, raising test scores and morale of staff and students at the same time.
Unfortunately, even the best-laid plan run amuck at times, and Lady Liberty was apparently not immune to its share of conflict, according to recent reports at newjerseynewsroom.com. With Pinder came an entirely new administrative team, straight from his home field of New York. The group fell to their new project with gusto, fixing up the school building from the inside out, ordering all new curriculum and searching for test preparation innovations.
Although parents saw the changes when the school opened their doors last fall, the honeymoon was short-lived. Pinder announced to parents that the school was failing, and that they needed to make serious improvements before state officials visited the school that December. However, hold-over staffers became concerned that the administration was going too far in staging the visit by state officials, prepping parents and students for interviews to make the best impression possible.
By January, internal conflict had peaked within Lady Liberty Academy, with the proposed firing of a kindergarten teacher and angry words and feelings on both sides of the aisle. Closed door meetings that followed only served to fuel the fire, resulting in the resignation of school board members until only two seats on the nine-member board remained filled. Fires continued to smolder within the school's staff and administration throughout the year, and when it finally came to a close, the test scores of the students showed that academics had suffered as a result.
This year opens a new chapter at Lady Liberty Academy, with high hopes that the school will finally begin to show improvement and meet the expectations that were so high just one short year ago. Pinder, who is still the principal at the school, said that "it takes time to turn the ocean liner around." Hopefully, the ship will find smoother waters during this academic year.
California Charter School Facing Possible Closure
Stanford New School
is another charter school that began with high hopes of transforming low-income students into academic superstars. According to a report in the
New York Times
, the school had all the ingredients for success: the ability to
spend
an additional $3,000 per student each year and the experience and support of some of the nation's finest educators at Stanford University.
The school opened in East Palo Alto, an area with a large minority and
immigrant population
, as well as a long history of poverty and crime, according to the
Huffington Post
. Still, the right ingredients should mean a better academic experience for students, right?
Unfortunately, that has yet to be the case at
Stanford New School
. The institution is still on the list of the persistently lowest-achieving schools in California and faced closure at the end of the previous school year. Deborah Stipek, dean of the Stanford School of Education told the NYT, "We are all in shock." Dr. Stipek added that starting a new school "takes time." However, she also admitted, "It's a risky business. We rolled up our sleeves and opened a school in a financially and socially-challenged environment so that we could prepare teachers and leaders for the real challenges they will face."
Unfortunately, all the hard work and money do not appear to be enough to keep Stanford New School's hopes and dreams alive.
Charter schools are often opened in challenging areas to offer students an alternative to a
failing public school system
. While there are indeed many success stories, unfortunately, some of these efforts prove that money and experience are sometimes not sufficient for bringing about the type of changes needed to transform the face of public education today.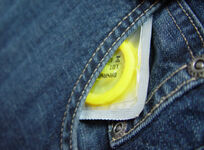 While some schools are debating whether to teach sex ed, Philadelphia schools will be making free condoms available in 22 schools across the district.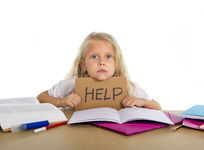 The world is in a constant state of change and those who fail to adjust fall behind. Unfortunately, the American public education system has not kept up with the times and is currently facing a number of serious problems. Keep reading to learn about the biggest failures affecting the modern U.S. public education system as well as some of the trends that could spark change.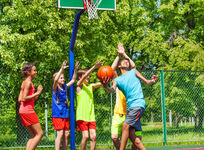 Summer break is a time to kick back and relax but it is also a great time to do activities that will boost your college applications. Keep reading to see how to boost your application this summer.