Longer School Days Coming for Thousands of Students Next Year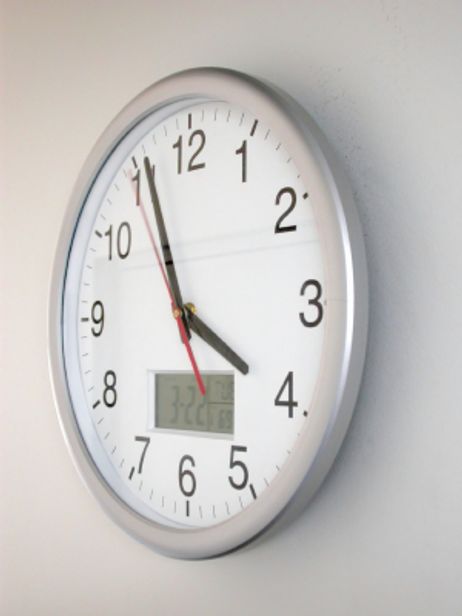 Five states will begin experimenting with longer school days next year, as part of a project to improve the quality of education in the U.S.
Nearly 20,000 students across the United States are about to see their
classroom time get significantly longer
. Five states are participating in a new project to improve the state of education in the U.S. At the core of the project is 300 additional hours of school time each year, which will be designed to improve learning outcomes and provide students with a wealth of supplemental learning opportunities. While many are hopeful the additional class time will bring U.S. students up to par with students across the globe, others are skeptical that simply extending the time students spend in school will really bring the quality of instruction and learning to the next level.
About the Time Collaborative
The new program, dubbed the "Time Collaborative," is indeed a collaboration between the U.S. Department of Education, the Ford Foundation and the National Center for Time and Learning. According to CNN, the three-year initiative will involve 40 schools in the states of Colorado, New York, Connecticut, Massachusetts and Tennessee. Each school will be responsible for adding the additional 300 hours in daily classroom time and number of days on the school calendar. For a school on a typical 180-day calendar, 300 hours breaks down to around 90 minutes of additional classroom time daily.
Reuters reports that funding for the new project will come from a variety of sources, including federal and state government. The National Center on Time and Learning and the Ford Foundation have also pledged around $3 million in grant funding over the next three years for the project. The program is slated to expand beyond the original 40 schools during the initial three years, and beyond, if the program proves successful.
What More Time Could Offer
According to
The Slatest
, the movement towards longer school days is one supported by a number of educators who believe this is the path for raising the bar on education quality for all students in the U.S. The additional time may be particularly advantageous to
students from low-income families
, who may be more likely to need additional instructional time to reach proficiency in core subjects. Those students are also less likely to have the benefit of structured time outside the school day, making those productive hours inside the school even more essential.
"Whether educators have more time to enrich instruction or students have more time to learn how to play an instrument and write computer code, adding meaningful in-school hours is a critical investment that better prepares children to be successful in the 21st century," Education Secretary Arne Duncan explained to the Huffington Post.
The Extended School Day Trend
Currently, more than 1,000 schools across the U.S. have extended either school day, academic year or a combination of the two. The impact was felt on nearly a half-million American students. The recent number is a significant increase from 2009, when just over 650 schools had adopted the policy, affecting around 300,000. The increase may signify a trend toward longer schools days nationwide, according to the numbers released by the National Center on Time and Learning that were reported at
Reuters
. Now, educators will be able to examine academic performance of another 20,000 students to determine whether more time really does equal more learning.
Many noted educators and experts support the idea that additional class time will benefit students in terms of academic performance.
PBS
reports that Harvard economist Roland Fryer asserts that additional classroom time for tutoring and other forms of instruction is essential for successful education. Luis Ubinas, president of the Ford Foundation, told PBS there is "no greater equalizer" for a high quality education than having students spend more time at school.
Secretary Duncan
has long been a proponent of extending school days to improve the quality of education in the U.S.
Arguments Against the Trend
However, not everyone agrees with the idea of keeping kids in school for longer periods of time in an effort to improve education across the board. The National School Board's Association Center for Public Education points to high performing countries like Japan, South Korea and Finland, which all boast shorter school days than the U.S. The effort is also expensive, at a time when schools are already pinching pennies and struggling to balance budgets. In addition, extended school days have raised the ire of many teachers unions, as the recent nine-day
strike of Chicago school teachers
has demonstrated.
Even Secretary Duncan agrees that simply throwing more hours at schools will not solve the problem. It is how those additional hours are filled that will make the real difference. Ubinas agrees with Duncan's assessment.
"Our goal must be to turn those hours into moments of opportunity – with expanded curricula, re-imagined school programs, internships and apprenticeships, and great exposure to areas that are increasingly on the educational cutting block – arts, music, drama and athletics," Ubinas explained to CNN.
The extended school days may begin in these 40 selected schools in five different states as early as fall, 2013. Schools are still in the process of determining precisely how those additional hours will be allotted.
Being a teacher has never been easy but changes in federal funding and legislation have made it harder than ever for public school teachers. Keep reading to learn more.
Say goodbye to mystery meat - and all other types of meat - at public school cafeterias that are embracing the Meatless Monday trend.
Growing cases of contaminated tap water at public schools around the country are raising more than eyebrows. Learn about whether or not public schools' tap water is safe to drink.