Preparing for a Fashion Career through Public High School Classes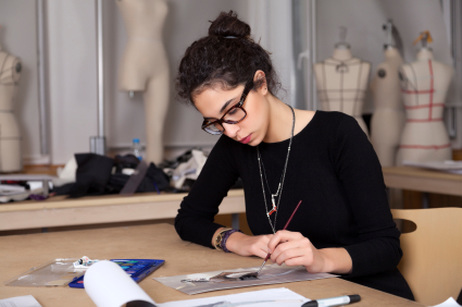 For teens interested in a career in fashion, public high schools may be the place to start! Learn about fashion-based public high schools in America, as well as relevant courses available at every public school.
Many teens are attracted to the glamorous appeal of high-fashion style, runways, and celebrity trends. Fortunately, through innovative public school course offerings, students can begin to develop the skills needed to pursue a career in the fashion industry. While many public schools offer fashion design courses, some students can even enroll in public high schools devoted strictly to fashion!
Innovative Public Schools Dedicated to Fashion
If you live in New York City and have a serious passion for fashion, consider enrolling into New York's
Fashion High School
. While it may sound fictional,
Fashion High School
(FHS) is an award winning and widely celebrated public school for fashion-forward teens.
Considered one of the top schools in New York, FHS provides teens with "Challenging, creative, and effective vocational, technical and academic" opportunities. In fact, FHS has even garnered national media attention. In fact, both the U.S. News and World Report and the New York Times have published articles celebrating the school's success. Furthermore, after evaluating more than 18,000 schools, experts from leading institutions awarded FHS as one of the best schools in the country.
FHS aims to provide students with an educational experience that is personally, socially, and professionally sound. Specifically, educators guide students through lessons that center on core issues such as:
Students work together collaboratively among their peers in a multicultural setting.

Students learn skills necessary to excel in the fashion industry.

Students are provided with hands-on experiences, as well as information-based lectures and seminars.

Educators foster a professional atmosphere while also training students to take advantage of the most innovative

technological advancements

in the industry.
While students enrolled in FHS undoubtedly share a common interest and bond, school leaders still foster individuality. As there are many facets to the fashion industry, educators strive to merge both intellectual and
vocational concepts
in order to help each student enhance his or her own abilities and talents.
Fashion Career Training Opportunities at Local Public Schools
While
Fashion High School
is limited to students in the surrounding New York City region, teens across the country can still take advantage of public school classes that teach the necessary skills and business concepts to pursue a career in the fashion industry.
According to the
College Board
, an organization devoted to
advanced placement
learning and college preparation, students across the country can find public school courses to prepare for the fashion industry job market. For example, fashion merchandising is a popular area of study, wherein students learn about the business and successful distribution of clothing, as well as fabrics, textiles, and trends. While high schools generally do not offer fashion merchandising courses, students can still develop related skills by enrolling in art courses, sewing or home economics classes, and business courses available in nearly all public schools.
There are many venues in a public high school that can contribute to a future fashion career. For example, students interested in the written critique of fashion can hone their skills by participating in their school's newspaper, joining the yearbook committee, or even signing up for available creative writing or journalism courses.
In addition, students have options that extend beyond their public school's campus. Many local
community colleges
offer fashion design courses, some of which are taught in the evenings or weekends. A public school student can take advantage of these college courses, simultaneously learning important skills and earning college credit.
Training for a fashion career can begin in high school! Even if your public school does not offer specific fashion courses, there are many venues which can hone your skills and prepare you for an engaging career both on and off the catwalk.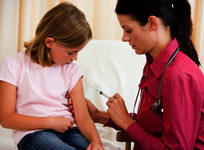 Whopping cough is making a comeback, especially amongst children, prompting health officials to encourage pertussis vaccines and boosters. However, should the pertussis vaccine be required for public school enrollment? Learn about current proposed laws and its ramifications.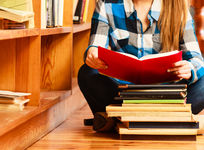 The results of a new study show that private school education may be no better than public school education. Keep reading to learn more about this study and to learn how to make the right choice between private and public school education for your child.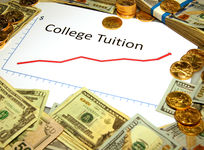 Each year, millions of students neglect to fill out the FAFSA and, in doing so, miss out on the chance to receive federal student aid. Keep reading to learn why every high school student should apply for financial aid, whether or not they qualify and regardless of their intention to use it.