Top Guam Public Schools Eligible For Free Lunch
Approximately 79% of public school students in Guam are eligible for free lunch (2022).
The public schools with the highest eligible for free lunch are listed below (where sufficient data available).
The public school with the highest percentage of students eligible for free lunch in Guam is
Inarajan Middle School
with 100% of students eligible.
Public Schools Eligible For Free Lunch in Guam (2022)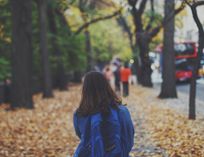 What Public School Students Should Expect After COVID-19
In this article, we'll take a closer look at the financial impact of COVID-19 on public schools and what to expect in the future. We'll talk about the effects of budget cuts and other challenges affecting the public school system for the remainder of this school year and into the next.