An Overview of Public School Services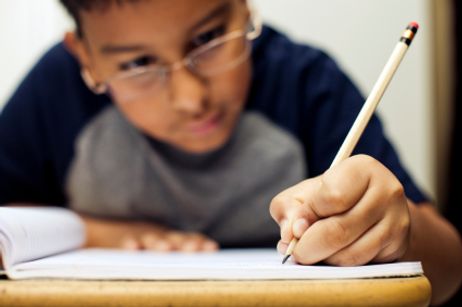 Learn about some of the services available to students through the public school system that are especially helpful to low-income families.
Students in the public school system in the United States are eligible for a variety of services, depending on their needs. Under Title I, students in need are provided with additional assistance to promote their success in school and beyond. Title I funding is provided to more than 90 percent of the school systems across the country, with the money used in a variety of ways to help
low-income students
break the cycle of poverty with the tools they need for academic success.
What is Title I?
Title I is one of the oldest public education programs in the United States, as well as one of the largest. The program provides additional funding to school districts with a large population of low-income students to help students in this demographic meet the academic standards assigned by the state. The program was established as the Title I of the Elementary and Secondary Education Act of 1965, and its purpose is to "ensure that all children have a fair, equal and significant opportunity to obtain a high-quality education," according to the
U.S. Department of Education website
.

This brief video gives us an overview of Title I.
The Department of Education also lists strategies that should be implemented by local school districts to achieve that purpose with the provided funding, which include:
Meeting the educational needs of low-income and minority students
Holding schools and governments accountable for the academic achievement of students
Use of tools, assessments, and instruction that are aligned with state standards
Closing the achievement gap between high and low-performing children
Providing professional development for staff that increases academic performance
Distributing resources where the academic needs are the greatest
Providing students with an enriched and accelerated academic program
Offering parents opportunities to become active participants in their children's education
Ensuring schoolwide reform through evidence-based academic strategies

Programs are offered at the federal, state and local levels to address these strategies and achieve the overall goal of a high-quality education for all children in the U.S., regardless of race, gender and socio-economic level.
Federal Programs
Under Title I, there are a number of federal programs that focus on ensuring all students receive the same quality of education in this country. Federal programs include:
Reading First - which includes early reading programs and literacy through school libraries
Intervention Programs for At-Risk Youth – includes children who are neglected or delinquent
School Dropout Prevention – to improve completion rates in secondary schools
Education of Migratory Children – to reduce education disruptions and ensure smooth transitions from state to state
Comprehensive School Reform – to improve academic outcomes and student achievement
Advanced Placement – offers grants to low-income students for AP courses and tests
In addition to federal programs, Title I also provides funding to individual states for academic services, which can be allocated as states and local school districts see fit.
This video illustrates how the State of Massachusetts handles Title I.
Local Governance of Title I
States also receive Title I funding, according to their specific needs and number of students requiring special assistance. The allocation of funding is determined by the state government and local school boards, ensuring the money is spent where it can have the greatest impact. This means that Title I services vary from state to state and district to district. It is important for parents and students to educate themselves about the services available in their particular area if they have a need for those services.
According to the website for the
Office of Superintendent of Public Instruction
in Washington, Title I programs offer many benefits to students who need additional academic assistance. In Washington, those benefits might include
smaller class sizes
, additional instructional support, and extra teaching materials. Students who qualify for Title I assistance may receive individualized learning plans that allow them to learn material at their own pace.
The website also explains that individual schools within the state are eligible to receive Title I funding based on their number of low-income students and other students that require additional academic assistance. Schools that are labeled Title I schools may distribute their funding as the administrators of the school see fit. However, those administrators are held accountable for identifying the students within their schools that require Title I services. They are also responsible for setting goals to help students achieve academic proficiency and monitor the progress of those students to ensure the goals are reached in a timely fashion.
The website for
Albuquerque Public Schools
explains that Title I funding is distributed based on program eligibility forms generated by parents. Schools that are identified as Title I schools are then responsible for identifying qualifying students based on the criteria established by the school. The school designs its own Title I programs based on the needs of its students, but those programs are required to align with the school's Educational Plan for School Success.
Although every school district varies somewhat in how Title I funding is allotted, one common denominator throughout is the need for
parents to become involved in their children's education
. Research repeatedly shows that students with parents who are tuned into their academic endeavors perform better academically. For this reason, Title I stresses parental involvement at the federal, state and local level. The website for the
Michigan Department of Education
even provides a link to a page that supplies parents with a multitude of ideas for participating in their children's education.
Title I has been in existence for many decades and its importance continues to be felt today. With a variety of additional services available to at-risk students and students with specific needs, the hope is that education becomes an equal playing field for every child in the United States.

Questions? Contact us on Facebook. @publicschoolreview
While students are enjoying time off this summer, school district officials across the country are grappling with the issues associated with Common Core Standards, as well as plenty of opposition from parents and teachers.
As more schools return to in-person learning, teachers and parents find themselves dealing with the trauma and stress created by the pandemic.
After more than a year of remote learning, schools are finally returning to in-person instruction but how has the pandemic changed the face of public education and what will it look like moving forward?