About Public Schools
Here we cover the history of public schools, explain the various types and discuss their pros/cons. Learn more about technology on campus, health and nutrition issues, and the latest information related to a variety of student populations.
View the most popular articles in About Public Schools: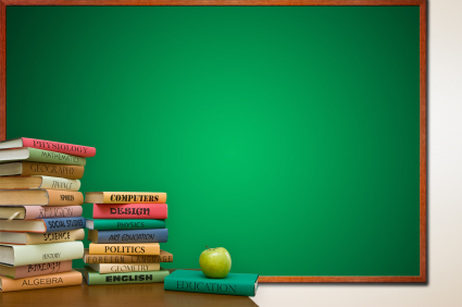 We look at a new trend in public schools – charging tuition to students outside the district to attend high-demand schools. Now, some schools are actively marketing to attract out-of-district students and compete with private schools in their areas.
Public school was established to provide a free education for everyone living in the United States. It has been dubbed the great equalizer, providing the same opportunities for all students, regardless of race, background or income level. However, some public schools are bucking this philosophy, at least for students that live outside their immediate boundaries. One of the recent trends catching fire in public schools across the country is the charging of tuition to students living outside district boundaries. Fair? It depends on who you ask.
Tuition Spreading, Rates Increasing
Business Insider
reports that many school districts across the country charge tuition to students who want to attend the school from outside the district. What is interesting about this latest trend is the amount of tuition charged, which is increasing exponentially at some in-demand schools. While the typical going rate for out-of-district transfers ranges from a few hundred to a few thousand dollars, some schools are charging students $10,000 or more for a year of education.
The new rates are comparable to those at private schools, which some public institutions willingly admit they are trying to compete with. The school board president for the
Rye Brook District
in New York told Business Insider, "You get a first-rate education. You hear about charter schools. You hear about private schools. You hear about parochial schools. This is just another option."
Rye Brook recently announced plans to charge tuition rates of $21,500 for slots in middle and high schools for the upcoming school year.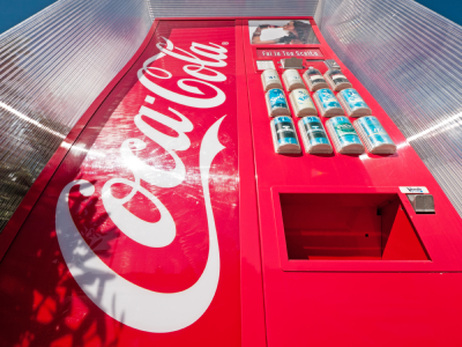 We explore new federal regulations that will ban junk food from public schools. This means no more sweets and soda in cafeteria lines, vending machines and snacks sold in other locations around the schools.
Student snacking during the school day is about to become a whole lot
healthier
, thanks to new federal standards. New "Smart Snacks" standards will ensure access to foods high in sugar, sodium and calories will be limited during the school day, whether students are getting the snacks from vending machines in the school hallways or the cafeteria line. The new standards are not scheduled to go into effect until 2014, but already schools are getting ready for what the Smart Snacks standards will mean for their students – and possibly, their bottom line.
Smarter Snacking from the USDA
According to a report at
Living Green Magazine
, the new standards are coming directly from the U.S. Department of Agriculture (USDA). Agriculture Secretary Tom Vilsak stated at the Living Green website, "Nothing is more important than the health and well-being of our children. Parents and schools work hard to give our youngsters the opportunity to grow up healthy and strong, and providing healthy options throughout school cafeterias, vending machines and snack bars will support their great efforts."
The new Smart Snacks standards will require schools to remove foods like high-calorie soft drinks and sports beverages, candy bars and cookies from cafeterias, snack bars and school vending machines. Those selections will be replaced with flavored water, granola bars and fruit cups. According to the
Christian Science Monitor
, the new regulations will involve areas that have never been regulated before, including snack counters and vending machines.
The new rules were laid out in a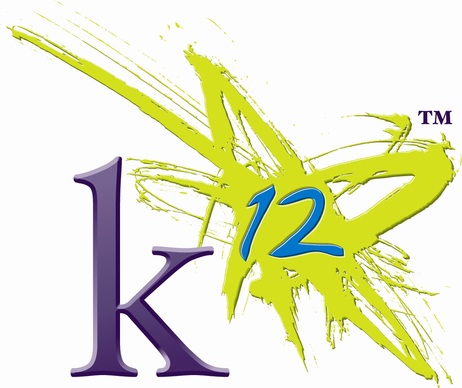 Learn how you can attend a tuition-free online high school accredited by your state.
Find tuition-free online charter schools accredited by your state's department of education. Select your state below: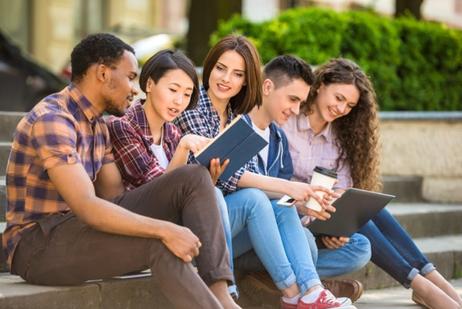 We've put together this resource guide to help students, adults and professionals get the information they require to choose a good destination to study language abroad.
We've put together this resource guide to help students, adults and professionals get the information they require to choose a good destination to study language abroad.
Studying language abroad is one of best educational experiences you can have. There is no better way of learning a language than living in the country, being surrounded by native people every day and use it in everyday life. It works greatly towards achieving your language skills. You can meet new people and fellow international students therefore enhancing your experience as well as your professional network. If you are a foreign language major or want to make a career out of it, studying abroad is the best step you can take towards achieving it. It gives your resume the right amount of boost.
There are hundreds of destinations around the world which offer language study program choosing from which can be an overwhelming task. So, we have listed some useful resources to help you find information related to language study abroad. We have divided the resources in three groups to help you find exactly what you are searching for.
General
CIEE study abroad
- This is a very useful website which offers great options for people who are interested in studying language abroad. This site provides a list of programs offered in several countries. It also offers a comprehensive idea about local cultures and languages of several countries like Russia,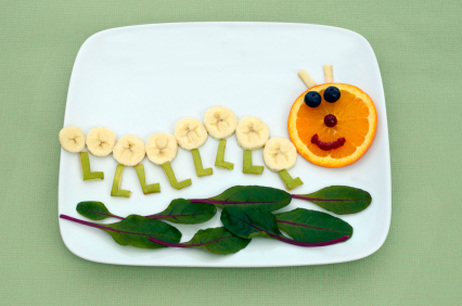 A NYC public school is now completely vegetarian! How have students reacted, and will other public schools follow suit?
School lunches have been getting a makeover in school districts across the country, but few have gone to the extraordinary step of
Public School 244 in Flushing
, New York. This school has done away with meat completely in its school lunch program, becoming the first vegetarian school cafeteria in the state and across the country. Surprisingly, students don't seem to miss their chicken nuggets and "mystery meat Thursdays," preferring the highly nutritious – and completely delicious – menu selections they can enjoy every school day.
Moving to a Meatless Menu
NBC News
reports that P.S. 244 made the move to a meatless menu somewhat gradually. The school opened in 2008 and began serving a few vegetarian meals in the beginning, to see how students responded to the menu. School staff began noticing that many students were bringing vegetarian lunches, rather than purchasing the meaty fare at the cafeteria, and the move to meatless was born. Slowly, typical student lunches like chicken nuggets were replaced with entrees made up of tofu, beans and pasta.
P.S. 244 was the perfect school to begin such an experiment in Flushing. The large majority of students in the school are from either Asian or Hispanic descent, where rice and other vegetarian choices make up a large portion of the menu at home. The school's head cook is also a vegetarian and parent at the school. To transition students to a similar
menu at school
was not exactly impossible. In fact, many students embraced the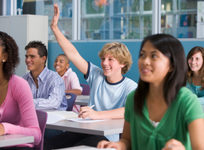 In some cases, it might be the school down the street. Other times, it could be the school across town. We'll talk about the factors to consider when choosing the best high school for your child.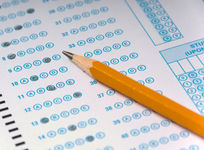 Taking the SAT or ACT is a major source of stress for high school students. Keep reading to learn how to choose the right test and how to prepare for it.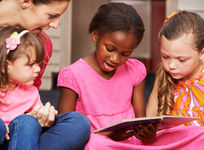 Having friends makes the tough times a little bit easier, but sometimes making friends is the hardest thing of all. Keep reading to learn about the importance of friendship for young children and how to help your child make friends.